When welding anything the heat of the weld causes distortion and that distortion leads to inaccuracies in final part dimensions – the goal of a fixture is to minimize that distortion by holding all separate parts rigidly in place during welding. I set out to build a modular, rigid fixture, that will last a lifetime and allow me to build many different frame geometries.
This project was something that had been on my long list of projects to get to eventually for quite a while – I started searching for a good base and finally found a cast iron t-slot table (in need of much love and a resurfacing) at a machinery reseller in Michigan. I had it shipped here and designed the system of fixtures to fit that.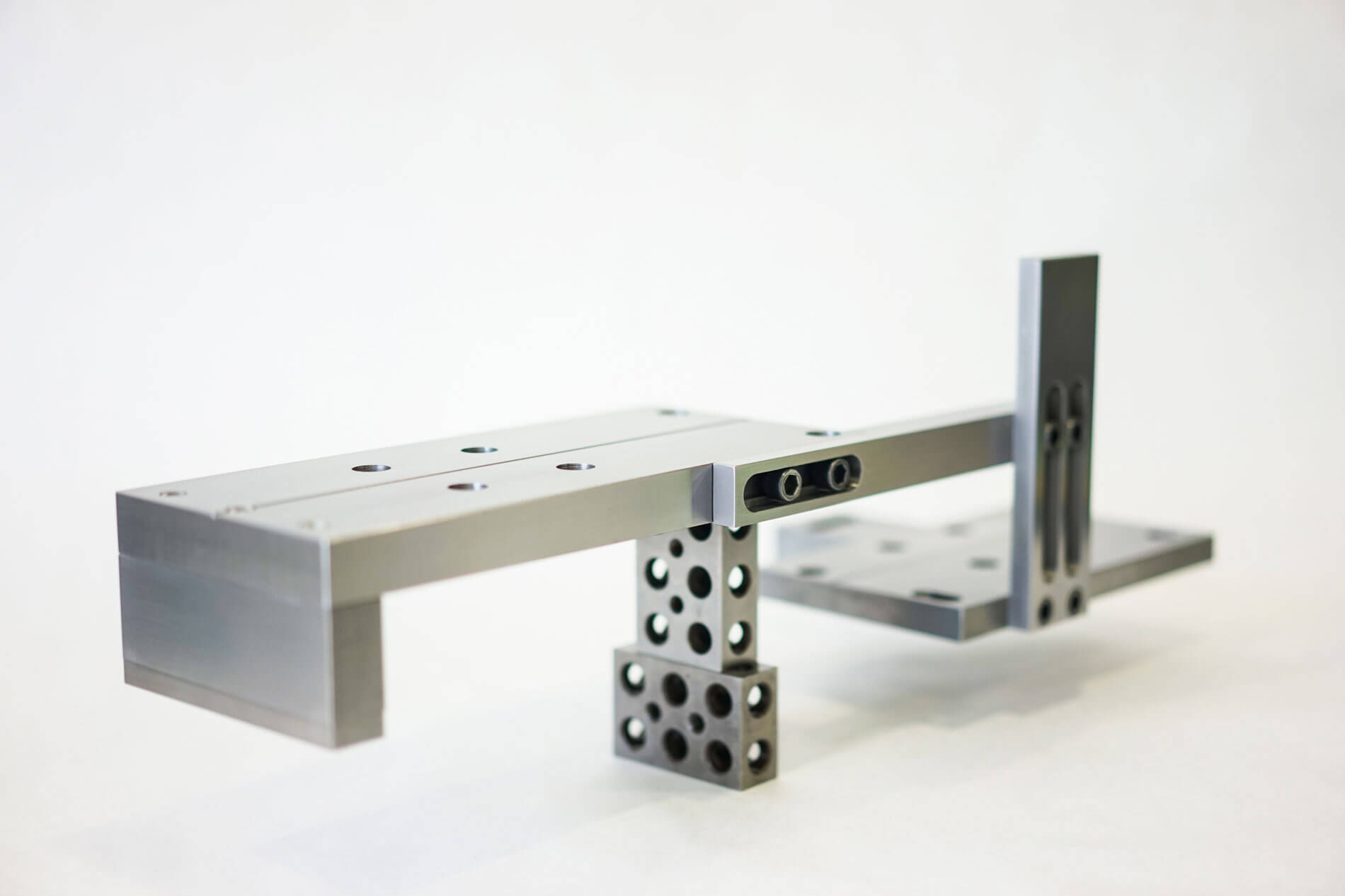 Finished frames fresh off the fixture
I set a tight tolerance for all the fixtures of +/-0.0005" and honed my manual milling skills along the way, throwing away many parts and starting over, learning how to really use the Bridgeport and hit the dimensions.